Web Designer | Crafting Digital Experiences 🌐
For the past 4 years, my canvas has been the digital screen. As a Web Designer, I've turned ideas into functional, beautiful designs that resonate with audiences. From minimalist landing pages to intricate e-commerce sites, my portfolio spans a wide range of industries and aesthetics.
With a keen eye for design and a meticulous approach to UX, I pride myself on creating websites that are not only visually stunning but also user-friendly and responsive. No matter the project, my aim remains consistent: to create memorable digital experiences that captivate and convert.
🔧 Fluent in tools like Adobe XD, Photoshop, and Sketch, my design process is collaborative and iterative, ensuring the final product aligns perfectly with client objectives.
💬 Ready to embark on a design journey? Let's collaborate and craft a website that stands out in the digital crowd.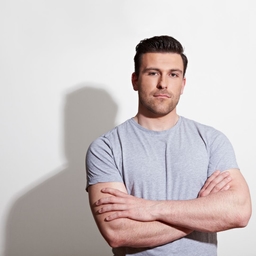 Offer an assignment
Key informations
---
UX/UI Design
Figma
Sketch
Adobe XD
Photoshop
Responsive Design
CSS
HTML
---