Freelancing Made Effortless



for Canadian Professionals
Stand out as an independent consultant and unlock unparalleled opportunities in the dynamic Canadian market.
---
Empowering your freelance journey
Essential tools for your freelance success, minus the complications.
Unlock a treasure trove of exclusive local gigs tailored to your skills, connecting you directly to the Canadian market's pulse.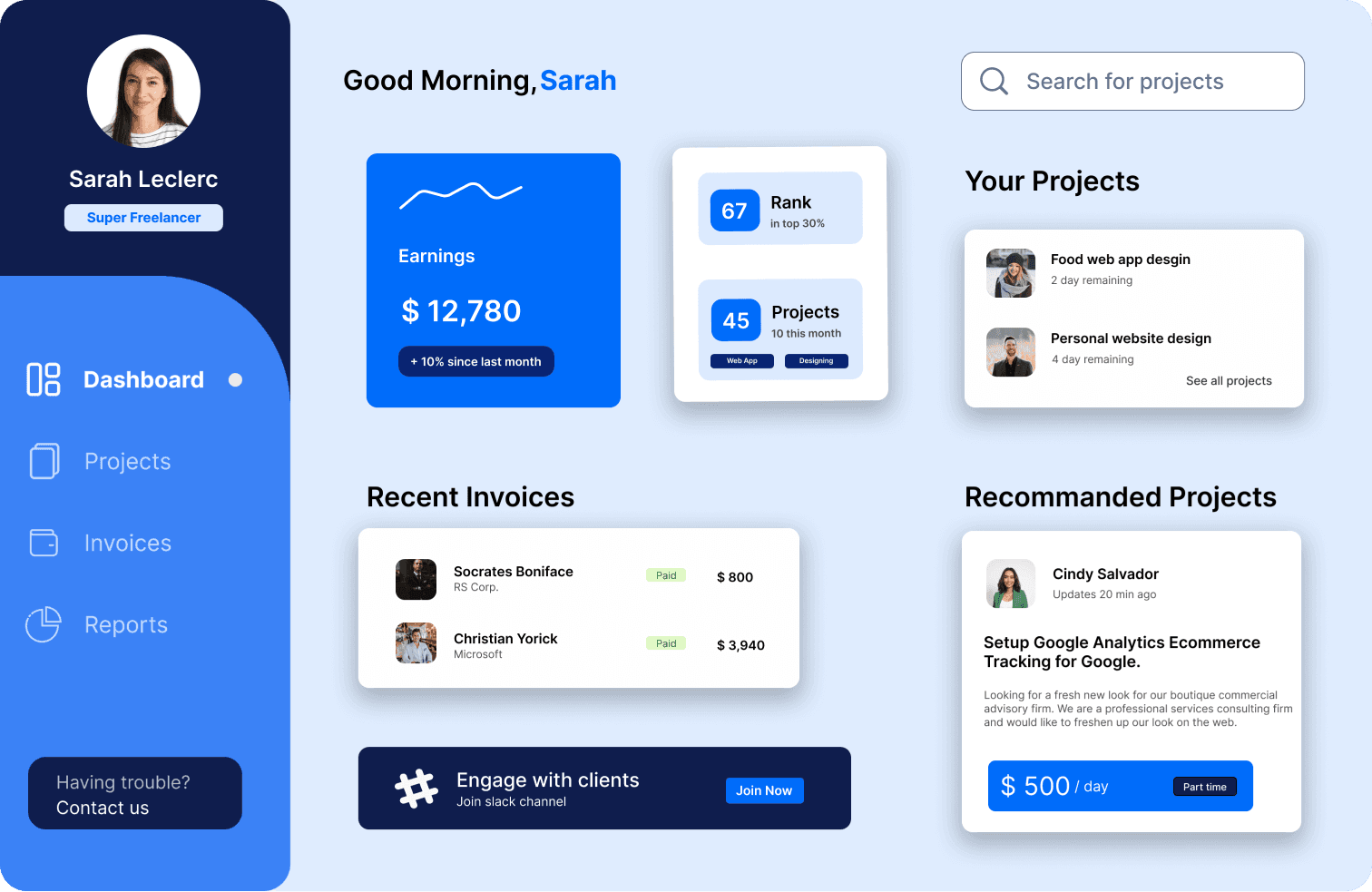 Freelancing made easy
Navigating freelance opportunities made simple
From profile setup to seamless transactions, Freel is your ally for a smooth freelance journey.
1
Set Up & Offer
Create your profile and list the services you provide, tailoring them to showcase your expertise.
2
Engage & Deliver
Reach out to potential clients using proactive outreach tools, then manage projects seamlessly from start to finish.
3
Automate & Grow
Streamline tasks with powerful automation and gather feedback to continuously refine and expand your freelancing business.
Digitally Simplify Your Administrative Tasks
Streamline your quotes, contracts, and invoices digitally, saving precious time for what truly matters - your core business.
Frequently asked questions
Have a different question and can't find the answer you're looking for? Reach out to our support team by sending us an email and we'll get back to you as soon as we can.
What is Freel?

Freel is a dedicated platform for freelancers and independent consultants in Canada, connecting skilled professionals with rewarding gigs and opportunities.

How does Freel work?

Freel allows you to create a professional profile showcasing your skills. Recruiters looking for freelancers or independent consultants can view your profile and offer you gigs that match your skills.

Who can join Freel?

Any freelancer or independent consultant residing in Canada is welcome to join Freel. Whether you're a seasoned professional or just starting your freelance journey, Freel is for you.

How can I sign up for Freel?

Just click the 'Register Today' button on our landing page and enter your email. We'll alert you as soon as Freel goes live!

Is there a cost associated with joining Freel?

We're committed to keeping Freel free for freelancers. There may be premium features introduced in the future, but the basic access and features will remain free of charge.

What types of gigs can I find on Freel?

Freel offers a diverse range of gigs from a multitude of industries. Whether you're into creative arts, tech, marketing, or any other field, Freel has opportunities for everyone.

How can I stay updated about the launch of Freel?

To receive notifications about the launch, simply register with your email address on our landing page. We'll keep you in the loop!

I'm a recruiter. Can I use Freel to find talent?

Absolutely! Freel is designed to help recruiters find the right freelance talent for their projects. Sign up for notifications to know more about our launch.
Freelancing in Focus: A Snapshot of the Canadian Scene
Considering the freelance route or looking to hire talent in Canada? Dive into these compelling statistics about the world of freelancing, both globally and in the Great White North!
58 MillionFreelancers in the United States: Over 58 million people around the US have chosen the freelance lifestyle.
34%Canada's Freelance Force: Nearly 34% of the Canadian workforce is made up of freelancers and independants, showcasing the nation's shift towards flexible employment.
4.1/5Freelancer Contentment Score On average, full-time freelancers give their job contentment a rating of 4.1 out of 5.
$80,000Average Annual Income: Freelancers in Canada earn an average of $78,000 annually, indicating the lucrative potential of independent work.
Elevate Your Visibility, Win More Clients!
Crafted by Canadian freelancers, for Canadian freelancers. Join our thriving community today.
Freel.ca transformed my freelance journey. As a web developer in Montreal, it's the best platform to showcase my skills and connect with top clients.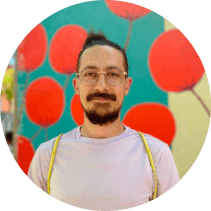 Julien Le Mee
Freelance Web Developer in Montreal
---