Best Freelance Websites in Canada: Secure Top Talent Today
Looking for Canadian freelancers to complete your projects? Browse our guide reviewing the finest freelance websites Canada offers, and find your perfect match.
Hello there, Canada! Has the idea of freelancing ever crossed your mind? If so, you're not alone. More Canadians are leaving traditional jobs to forge their own path in the world of freelance work, largely through the use of freelance websites. We'll explore the scope, benefits, and, most importantly, the "best freelance websites Canada" in this deep dive. Sound interesting? Keep reading!
Understanding Freelancing
So, what is freelancing, anyway? Simply put, it's when you work as an independent contractor rather than a traditional employee. You're your own boss, you set your own hours, and you choose your own projects. Living the dream, right?
Freelancing in Canada is on the rise, thanks to advancements in technology making it easier than ever to find independent work. It's predicted that the trend toward freelance work will only increase in the years to come. That's where the importance of freelancing platforms steps in.
These platforms are a goldmine to Canadian freelancers. They bring clients right to your doorstep and offer a wide range of opportunities to hone and showcase your skills.
Advantages of Freelancing Platforms
One of the biggest advantages of these platforms is the abundance of opportunities. There's something for everyone, be it coding, writing, graphic design, or any of a thousand other things.
Additionally, freelancing platforms offer the flexibility to set your own schedule. No more 9 to 5 grind! Now, it's about working when and where it suits you. Finally, these platforms allow you to develop your skills and gain experience by working on a variety of projects.
Top Freelance Websites in Canada
Ready to know about the top dogs of freelance platforms in Canada? Let's begin!
How did we decide which websites qualify as the "best freelance websites Canada"? We considered factors like the variety and quantity of jobs, feedback from users, the number of Canadian users, and features offered.
Here's a sneak peek: Upwork, Freelancer, Toptal, Fiverr, and Guru made the cut. Let's dig deeper!
In-depth Reviews of Best Freelance Websites Canada
Upwork
First up is Upwork, a titan in the freelancing world. The platform boasts a mammoth collection of jobs, with gigs suitable for every skill set. What makes Upwork stand out is the ability for the freelancers to bid on the projects of their choice. Want to join the Upwork freelancing clan? Simply Sign up, create your profile highlighting your skills, and start bidding on projects!
Freelancer
Next up is Freelancer. Like the name implies, it's definitely for freelancers! With its user-friendly interface and diverse job categories, Freelancer is a hit among both novices and professionals. To get started, sign up, create a compelling profile, and begin exploring projects to bid on.
Toptal
The name Toptal represents the "top talent" and it lives up to its name. This selective platform caters to freelance software engineers, designers, and finance experts. With a rigorous screening process, only the top 3% of applicants make the cut. If you're a pro in these fields and love a challenge, register on Toptal, clear their selection process, and show the world what you're made of!
Fiverr
Fiverr flips the traditional freelancing model with its unique approach. Freelancers, or 'sellers' as they're known on Fiverr, create gigs that buyers then purchase. It's all about showcasing your service in an appealing package. Signup, create your gig and wait for your first order to roll in.
Guru
Last but certainly not least, is Guru. This platform prides itself on its workroom feature where employers and freelancers can collaborate smoothly. Register, create your guru profile displaying your skills, and search for a project that fits your expertise.
Comparisons and Evaluations
Phew! That was a lot of information, wasn't it? Now, let's see how they stack up against each other. In terms of features and benefits, they all have their unique strengths, like Upwork's broad range of jobs, Toptal's elite clientele, or Fiverr's innovative approach. As for credibility, they all have strong positive reviews from users. However, the "best freelance website Canada" ultimately comes down to what works best for you.
Tips to Succeed on Freelance Platforms
Now, how can you make the most of these platforms, you ask? For starters, invest time in creating a compelling profile that showcases your skills. Secondly, be proactive and consistent in bidding on projects. Also, foster good relationships with your clients - they could be your ticket to return gigs and great reviews!
Are you ready to take the plunge into the Canadian freelancing scene? We hope this guide serves you well on your freelancing journey!
The Future of Freelancing in Canada
The future of freelancing in Canada shines bright. The increasing trend of digital nomadism, coupled with advanced technology, paints a promising future for independent workers. With the rise of gig economy, freelancing has gradually but surely, become a mainstay in our professional landscape. As long as you have a desirable skill set and the determination to succeed, the scope is boundless.
Navigating Amidst the COVID-19 Pandemic
The recent pandemic has indeed changed the way businesses function across the globe. Now more than ever, companies are outsourcing work to freelancers to ensure the continuity of their operations. This even further emphasizes the relevance of freelance platforms. By staying updated with the latest skills, freelancers can leverage these platforms to secure jobs and provide essential services, all while working safely from home.
Conclusion
Taking control of your career by going the freelance route might be daunting initially, but the freelance websites we discussed above make it easier, safer, and more enticing. They offer an array of opportunities, ample flexibility, and a diverse community of similar-minded professionals.
Your choice from the "best freelance websites Canada" will depend on your specific needs and skills. Are you ready for a more extensive scope of possibilities, unrestricted working hours and direct control over your workload? If yes, join the thrilling world of freelancing and let these platforms help you make a successful leap towards sharpening your skills and unlocking a broader world of opportunities.
Freelancing might not be for everyone, but if it fits within your lifestyle and ambitions, it can be a career option worth exploring. Remember, the key to freelancing success lies in your skills, relentless dedication, and the ability to adapt. With the right mix, you can truly steer your career in the direction you've always dreamed of.
So, here's to you, future freelancers of Canada. Gear up, sign up, and start your freelancing journey today! With the world turning increasingly digital and remote, who knows, you might just be stepping into your most successful career move yet. Good luck!
Elevate Your Visibility, Win More Clients!
Crafted by Canadian freelancers, for Canadian freelancers. Join our thriving community today.
"Freel.ca transformed my freelance journey. As a web developer in Montreal, it's the best platform to showcase my skills and connect with top clients."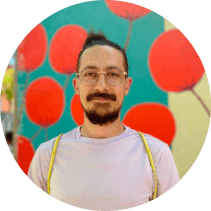 Julien Le Mee
Freelance Web Developer in Montreal
Similar freelancing resources