The Premier Freelance Hub in Vancouver
Unearth an array of freelancers in Vancouver who bring dedication, quality, and innovation to every task. Your solution to all freelance needs in Vancouver.
Hey there! If you've landed on this article, chances are you're intrigued by the idea of freelancing, specifically in the city of Vancouver. You're not alone; the gig economy has exploded in recent years, and Vancouver is increasingly becoming a hotspot for freelancers.
But why is that? What makes freelancing in Vancouver so appealing, and how can you become a part of this thriving community? Stick with me, and we'll dive deep into these questions.
The gig economy: a global overview
Alright, so let's start with the basics. What exactly is the gig economy? In simple terms, it's the marketplace where temporary, flexible jobs are common, and companies opt for short-term contracts or freelance work over full-time employees. Picture this: instead of a 9-to-5 grind at a single company, you're a juggler, skillfully balancing multiple gigs that align with your skills and passions.
Now, why should you care about this global trend while sitting in Vancouver? Well, you see, freelancing isn't just a worldwide fad; it's a tidal wave that's sweeping through the city, too. Vancouver's economy is bustling, and its diverse, tech-savvy population makes it a fertile ground for freelancers. Sound enticing? Let's dig deeper into why Vancouver is the place to be.
Why Vancouver?
You might be thinking, Why should I freelance in Vancouver when there are countless other cities around the globe? Fair question! First off, Vancouver's economy is booming, and it's not just confined to traditional sectors like tourism or natural resources. The city has become a tech hub, an epicenter for arts and culture, and a magnet for innovative startups.
But it's not just about the job opportunities; it's also the lifestyle. Ever heard the saying, West Coast, Best Coast? There's a reason for that. Vancouver offers an incredible quality of life, from outdoor adventures to a bustling arts scene. Plus, the city is home to numerous co-working spaces, online platforms, and networking events geared specifically towards freelancers. Think of Vancouver as a sandbox where you can build your freelance castle, brick by brick.
Types of freelance work popular in Vancouver
So, what kind of work can you get as a freelancer in Vancouver? It's like asking what kind of fish are in the ocean; the possibilities are vast.
Technology and Software Development: With Vancouver emerging as a mini-Silicon Valley, the demand for tech-related freelance gigs is off the charts.
Writing and Content Creation: From blogs to marketing collateral, companies are always looking for wordsmiths who can convey their message with panache.
Digital Marketing: Know your SEO from your PPC? Businesses are constantly on the lookout for savvy digital marketers.
Graphic Design: Whether it's designing a website or creating a logo, artistic folks have ample opportunities here.
Photography and Videography: Got an eye for capturing moments? There's plenty of work, from event coverage to commercial shoots.
Legal considerations
Here comes the less glamorous but incredibly crucial part: legality. Being a freelancer doesn't mean you're free from the laws that regulate businesses and employment. So, what do you need to know?
Local Laws and Regulations: Familiarize yourself with Vancouver's business license requirements and freelance-related laws. Ignorance is definitely not bliss here!
Taxes and Accounting: Oh, the joy of taxes! But seriously, knowing how to file your taxes correctly as a freelancer can save you from a lot of headaches.
Contracts: A handshake might feel right, but it won't hold up in court. Always, always, put your agreements in writing.
Elevate Your Visibility, Win More Clients!
Crafted by Canadian freelancers, for Canadian freelancers. Join our thriving community today.
"Freel.ca transformed my freelance journey. As a web developer in Montreal, it's the best platform to showcase my skills and connect with top clients."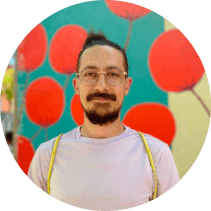 Julien Le Mee
Freelance Web Developer in Montreal
The benefits and challenges of freelancing in Vancouver
It's not all sunshine and rainbows, folks. Freelancing has its perks, like a flexible schedule and the freedom to choose your projects. Imagine ditching the daily commute to work from a cozy café or even from the scenic Stanley Park! But there are challenges, too—job security can be shaky, and the market is quite competitive. Ever heard the saying, you're only as good as your last gig? It rings especially true in the freelance world.
Tips for succeeding as a freelancer in Vancouver
Ready to dive into the freelance ocean? Great, but remember, it's not about who jumps in first but who swims the smartest! Here are some tips:
Build a Portfolio: Showcasing your skills is essential. Think of it as your highlight reel.
Network: Connections can open doors you didn't even know existed. Attend events, engage on social media, and don't shy away from cold emails or calls.
Time Management: No boss looking over your shoulder means you have to be your own taskmaster.
Upskilling: The freelance world is ever-evolving. To stay ahead, you need to continually upgrade your skills.
The freelance community and support networks in Vancouver
Now that you're getting the hang of freelancing essentials, let's talk community. Ever heard the phrase, It takes a village? While freelancing might seem like a solo endeavor, the support and connections you garner along the way are priceless. Vancouver has an active freelance community with various groups, online forums, and co-working spaces designed to help you flourish.
Not only can these networks offer work opportunities, but they're also great for sharing tips, resources, and maybe even a drink after a long project.
Remember, freelancing can sometimes feel isolating, but you're not alone on this journey. The freelance community in Vancouver can act as both a safety net and a trampoline: catching you when you fall and propelling you to new heights.
Long-term freelancing vs short-term gigs: What's best for you?
When diving into freelancing, one crucial question to ask yourself is: Am I in it for the long haul, or is this just a temporary thing? Both approaches have their merits and drawbacks.
Long-term freelancing can give you the stability of working with regular clients but might become monotonous over time. Short-term gigs, on the other hand, offer variety but come with the stress of constantly finding new projects.
Which path you choose depends on your personal preferences, lifestyle, and career goals. Want to make freelancing your forever career? Or is it more of a side-hustle while you explore other avenues? Take time to reflect; your answer can shape your freelance journey.
Tools and resources for freelancers
Stepping into the freelance world without the right tools is like going camping without a tent—you'll survive, but it won't be comfortable. Here are some essentials to consider:
Accounting Software: Keeping track of your finances is crucial, and software like QuickBooks or FreshBooks can make it a breeze.
Project Management Tools: Apps like Asana or Trello can help you juggle multiple tasks efficiently.
Communication Tools: Slack, Zoom, and even good old email are essential for staying in touch with clients.
Skill Enhancement Platforms: Sites like Udemy, Skill share, or Coursera can help you upskill and stay competitive.
Local Freelance Platforms: Websites and apps specific to the Vancouver freelance market can connect you to local gigs.
The freelance future in Vancouver: What to expect?
You're not stepping into freelancing blindly; you're stepping into it in a city where the freelance market is growing exponentially. With the increasing adoption of remote work and project-based contracts, it's safe to say that freelancing is not just a trend but a long-term shift in how we perceive employment.
So, what can you expect? More co-working spaces tailored to freelancers, greater legal protections, and even healthcare options designed for gig workers are all on the horizon.
Think of your freelance career as a personal brand that you're continually improving and scaling. And Vancouver, with its natural beauty, thriving tech scene, and flourishing creative communities, provides just the right backdrop for this exciting venture.
Final thoughts and takeaways
Well, we've covered quite a lot, haven't we? From understanding why Vancouver is an excellent place for freelancing, through the types of work available, to some vital legal pointers and tips for success, we've gone through the A to Z of freelance life in this incredible city.
If you're sitting there wondering, Is freelancing in Vancouver for me? only you can answer that question. But I'll leave you with this: freelancing offers an unparalleled blend of freedom and responsibility. It's like steering your own ship—exciting but also demanding.
So, is it time to set sail? If you're up for an adventure where the destination is shaped by your choices, then hoist that anchor and embark on your freelance journey in Vancouver.
And there we have it, your complete guide to freelancing in the bustling, opportunity-rich landscape of Vancouver. I hope you found this deep dive enlightening, helpful, and maybe even a little inspiring. Ready to take the freelance plunge in Vancouver? Trust me, it's a ride worth taking. Happy freelancing!
Frequently asked questions
Have a different question and can't find the answer you're looking for? Reach out to our support team by sending us an email and we'll get back to you as soon as we can.
Why is Canada an ideal location for freelancers?

Canada offers a stable economy, diverse job opportunities, a strong tech industry, and a supportive environment for freelancers, making it a top choice for many.

Do I need to register my freelance business in Canada?

Yes, as a freelancer in Canada, you should register as a self-employed individual to ensure legal and financial compliance.

How do taxes work for freelancers in Canada?

Freelancers need to consider GST/HST on their invoices, file income taxes annually, and may need to make quarterly tax installments depending on their income.

Can international freelancers work for Canadian clients?

Certainly! Many Canadian clients hire international freelancers. However, ensure to understand the payment, tax, and legal implications of such collaborations.

How can I optimize my online presence for Canadian clients?

Focusing on local SEO, joining Canadian freelance platforms, and understanding the Canadian market can boost your visibility to Canadian clients.

Is healthcare available for freelancers in Canada?

Canada offers universal healthcare. However, freelancers should consider additional private insurance for comprehensive coverage.

Where can I network with other Canadian freelancers?

From coworking spaces to local meetups and online communities, there are numerous platforms to connect with fellow freelancers in Canada.

Are there any specific legal protections for freelancers in Canada?

While freelancers operate as independent contractors, various provincial laws protect their rights, ensuring fair contracts and timely payments.
Similar freelancing resources