Setting Up A Freelance Business in British Columbia - Comprehensive Guide
Dive into our extensive guide on establishing your own freelance business in British Columbia. Covering everything from legal requirements, taxation, to tips for success.
The blossoming freelance business sector has proven that you can pay the bills, fulfill your passions, and be your own boss—all at the same time. This article aims to demystify that phrase and provide insights that could help you establish and thrive in your own freelance business.
Understanding Freelancing
So, what exactly is freelancing? Simply put, freelancing is offering your skills or services to multiple clients at a time, rather than being employed by a single company. With an impressive rise in the digital and creative industries, along with the growth of remote work culture due to the COVID-19 pandemic, freelancing has become a popular career choice.
Key Reasons to Set up a Freelance Business in British Columbia
British Columbia, with its diverse economy and rich entrepreneurial spirit, is a fertile ground for freelancers. Whether you're a software developer, writer, designer, or marketing strategist, there's an open market for almost every skill set. The region's robust economic growth, coupled with a healthy mix of both large corporations and startups, provides ample opportunities for engaging freelance work.
Steps to Establish a Freelance Business in British Columbia
Setting up your own freelance business can seem a little challenging at first, but once you break it down into manageable steps, it becomes less daunting.
Identifying your niche and skills
Your freelancing journey begins by identifying your core skills and the niche in which you'd fit best. For instance, are you a talented graphic designer with an edge for branding small businesses? Or perhaps a content writer who excels in technology topics? Identifying your niche and honing your skills can help you carve out your own unique place in the market.
Conducting market research
Once you've identified your niche and skills, it's crucial to understand your target market. What is the potential client base? Who are your competitors? What are the current market trends? Knowing these can help you position your services effectively.
Registering a business in British Columbia
Business registration in British Columbia is a straightforward process. You'll need to decide on your business structure (sole proprietorship, partnership, or corporation), choose a business name, and register it with the corporate registry.
Setting up your workplace
Based on your work nature, it may be as simple as having a reliable internet connection and laptop or may require more elaborate setups. Keep in mind; your workspace should inspire creativity and productivity.
Managing finances
As a freelancer, you'll need to manage your own finances: invoicing clients, tracking expenses, and understanding tax obligations. Consider using software tools designed for freelancers to make this task easier.
Compliance with local law
Your freelance business must comply with all relevant local laws, including those related to licensing, taxation, and privacy. It may be wise to consult with a local business advisor or lawyer.
Attracting and Retaining Clients
Like any other business, a lot depends on your relationship with your clients. Marketing your services effectively, delivering quality work, and maintaining a great relationship with your clients can do wonders for your freelance business.
Challenges faced when setting up a Freelance Business in British Columbia
Like any other business, freelancing does come with its own set of challenges - irregular income, work-life balance, and managing your own taxes, to name a few. But with proper planning and discipline, these can be managed effectively, turning the freelance journey into a fruitful and fulfilling experience.
Embracing the Freelance Lifestyle in British Columbia
Choosing to set up a freelance business in British Columbia comes with the reward of embracing the unparalleled work-life balance that the state offers. Known for its awe-inspiring natural beauty, the region offers plenty of options for relaxation and recreation amidst a busy work schedule - a valuable attribute for freelancers seeking to optimally balance their work-life.
Prospects for Freelancers in British Columbia
With the continuous growth of different sectors like technology, tourism, manufacturing, and energy, the region promises a surge of opportunities for freelancers. If you are considering venturing into freelancing life in British Columbia, there has been no better time than now.
Giving Back to the Community
Setting up a freelance business means you're more than just a service provider, but a business owner and member of the local community. Embrace the opportunity to give back to the community in different ways - through mentorship programs, local collaborations, volunteering, or other ways that leverage your expertise.
The Support Network
Remember, although freelancing may feel like a solo endeavour, you're far from alone. British Columbia has a multitude of resources to support small businesses including networking groups, co-working spaces, and government initiatives. Utilizing these resources can leverage your freelance business, providing an extra layer of stability and support.
Future Prospects
Just as the digital age transformed the traditional work model, the freelance economy carries its share of influence on the future of work, especially in forward-thinking regions like British Columbia. As technological advances create opportunities for remote and flexible work, freelancing is increasingly becoming a sustainable, rewarding career choice.
In conclusion, setting up a freelance business in British Columbia isn't just about carving out a career path; it's about embarking on a journey - one that promises growth, independence, flexibility and the opportunity to define success on your own terms. With careful planning, tenacity, and the courage to seize opportunities even amidst uncertainties, you can thrive as a freelancer in British Columbia.
In an ever-evolving market, it's the knowledge and understanding of 'how things work' that give you an edge. We hope this article has provided a sense of direction and clarity for those considering this exciting career path.
So, are you ready to turn your passion into a profession, and to quote the famous line, "Choose a job you love, and you will never have to work a day in your life"? Then, welcome to the world of freelancing in beautiful British Columbia.
Elevate Your Visibility, Win More Clients!
Crafted by Canadian freelancers, for Canadian freelancers. Join our thriving community today.
"Freel.ca transformed my freelance journey. As a web developer in Montreal, it's the best platform to showcase my skills and connect with top clients."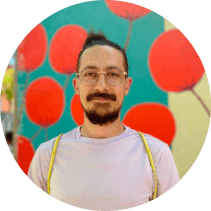 Julien Le Mee
Freelance Web Developer in Montreal
Similar freelancing resources