Motion Designer | Dynamic Visual Expert 🎥
With a creative spark ignited over 8 years ago, I've been dedicated to crafting fluid, powerful visuals for a variety of clients and industries. As a Motion Designer, I've served numerous industries ranging from entertainment to technology, creating captivating designs that encapsulate audiences and strengthen brand narratives.
🎬 My passion began with a simple video editing task. Today, it has morphed into an extensive love affair with Adobe After Effects, Cinema 4D, and several other design tools that empower me to deliver top-tier animations.
🖥️ I firmly believe that a compelling visual story can speak louder than any words, and I take pride in developing unique, creative solutions tailored to each client's needs.
💼 My motion design expertise covers areas like animated infographics, explainer videos, logo animations, product advertisements, and more.
📲 Let's chat if you're eager to infuse your project with compelling motion graphics. I'm open to both short-term gigs and long-term partnerships.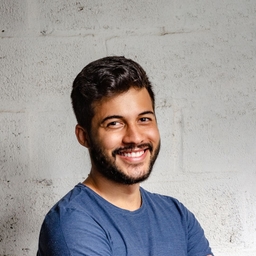 Offer an assignment
Key informations
---
Motion Graphics
UX/UI Design
Video Editing
Storyboarding
Cinema 4D
2D/3D Animation
---