PPC Specialist | Digital Advertising Strategist 🚀
I've carved my niche in the world of digital advertising, focusing primarily on Pay-Per-Click (PPC) campaigns. My expertise ranges from Google Ads to Bing Advertising, with a track record of optimizing campaigns to deliver maximum ROI.
Every click counts, and with this mantra, I've devised and managed PPC campaigns for e-commerce sites, tech startups, and personal brands. My strategies are tailored, refined, and data-backed, ensuring each click translates into tangible results.
📈 Crafting, optimizing, and refining PPC campaigns is more than just my profession—it's my passion. By leveraging keyword research, audience targeting, and bid strategies, I've consistently elevated conversion rates and minimized costs-per-click for my clientele.
📞 If you're looking to supercharge your digital advertising efforts, let's collaborate. Together, we can craft PPC campaigns that don't just drive clicks but also conversions.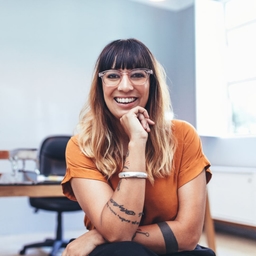 Offer an assignment
Key informations
---
PPC
Google Ads
Bing Advertising
A/B Testing
Conversion Rate Optimization
---