Photographer | Capturing Moments, Crafting Stories 📷
My journey behind the lens in 2018, and since then, every click has been a testament to my passion for photography. Be it capturing corporate events, shooting product photos, or crafting personal portfolios, my work speaks volumes about my commitment and creativity.
🖼️ Over the years, I've honed my skills in various photographic genres including portraiture, landscape, macro, and event photography. My portfolio reflects a blend of technical prowess and creative intuition.
🔧 Equipped with a state-of-the-art gear set, and fluent in post-processing tools like Adobe Lightroom and Photoshop, I ensure every frame is picture-perfect.
💬 Seeking to immortalize moments or enhance your brand's visual identity? Let's collaborate and create photographic magic.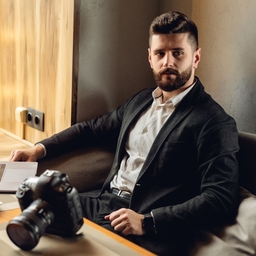 Offer an assignment
Key informations
---
Photo Editing
Photography
Photoshop
Portrait Photography
Landscape Photography
Mobile Photography
---