Explore Online Freelance Jobs in Canada | Work Right from Your Home
Dive into the world of freelancing with our comprehensive guide on online freelance jobs available in Canada. Get started on your journey to flexible work today!
The digital revolution has dramatically redesigned employment prospects, introducing opportunities that were unheard of a few decades ago. One such development is the growth of online freelance jobs. In Canada especially, these roles have become a game-changer for the job market. But what makes these jobs so important and relevant to Canada's economy? Let's delve in and find out.
Understanding Freelancing
Freelancing is widely understood as a self-employed status where individuals offer their skills or services to clients, usually to multiple employers at a time. This portfolio of work enriches the individual's experience and flexibility. There are several types of freelance jobs, ranging from writing, graphic design, marketing, coding, and many more.
The benefits of freelancing are plenty, including setting your rates, choosing clientele, and working from any location. However, these come with challenges such as the occasional lack of work, late payments, and having to juggle multiple clients.
Exploring The Freelancing Landscape in Canada
Canada has seen a paradigm shift in its job market structure with an impressive surge in freelancing. Many skilled individuals are seeking flexibility and better income avenues through freelancing.
Popular fields in freelancing include software development, writing, graphic design, and marketing. Notably, some Canadian freelancers have showcased resounding success in these fields. Their stories serve as an inspiration for newcomers who can also envision future success.
How to Find the Best Online Freelance Jobs in Canada
The first step towards launching a successful freelance career in Canada is selecting the right platform. Plenty of generalist and specialist platforms like Upwork, Freelancer, and TopTal (to name a few) exist to help connect freelancers with potential employers.
So how do you find the right platform? It's all about considering the type of work you do, the kind of clients you want to attract and what kind of fees you're comfortable paying.
For landing your first online freelance job, keep your profile updated regularly, showcase your unique skills and don't be scared to start with smaller projects to gain experience and confidence.
Elevate Your Visibility, Win More Clients!
Crafted by Canadian freelancers, for Canadian freelancers. Join our thriving community today.
Freel.ca transformed my freelance journey. As a web developer in Montreal, it's the best platform to showcase my skills and connect with top clients.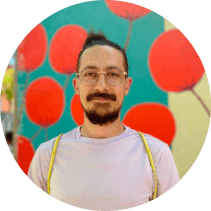 Julien Le Mee
Freelance Web Developer in Montreal
---
How to Improve Your Skills for Online Freelance Jobs
To succeed in freelancing, it's not enough to just have the skills. In today's ever-evolving digital environment, keeping up with the latest technology and trends is vital for survival.
Whether you're a freelance writer or graphic designer, continuous learning and skill-enhancement is paramount. This can be achieved by participating in online courses, webinars and workshops. It will give you an advantage over others and help you stand out.
Tips for Managing Your Online Freelance Business in Canada
When it comes to freelance work, financial management becomes a whole new ballgame. It's not just about tracking income and expenses, but also understanding your tax obligations, budgeting for slow periods, and deciding your rates.
Managing clients and meeting deadlines can be tricky, but setting expectations and proper communication can prevent most mishaps.
Building a strong online presence and personal brand is equally important. After all, you are your brand and your brand should reflect you. Engage with your audience on social media, share your work, and get your name out there.
The Future of Freelance Jobs in Canada
As technology continues to evolve, the future of freelance jobs in Canada looks promising. With an increase in gig economy platforms and remote work trends, more and more professionals are taking the leap to freelance work.
With this current trend set to continue, it's expected that freelancing will become even more mainstream. The possibility of a flexible lifestyle and multiple income streams is enticing a growing number of Canadian professionals.
The Role of Government and Legislation
As the freelance workforce continues to grow, it's essential for the authority to step in and create regulations that protect and support freelancers.
The Canadian government, along with other stakeholders, should actively work on establishing policies and regulations that ensure the well-being and financial stability of freelancers. This shows that Canada cares about its freelancers and is ready to evolve with the changing world of work.
Conclusion
Canadian professionals are well-positioned to succeed in the freelance market with the wealth of diverse talents and skills that they offer. The increase in platforms specializing in remote and freelance work, coupled with the flexibility that comes with freelancing, makes it a viable career option for many.
Freelancing, however, is not just about the freedom and flexibility; it can also deliver better income stability. By diversifying their clients, freelancers can have several streams of income, making them somewhat immune to financial downturns.
If you've been considering making the switch to freelancing, there's never been a better time. Feel free to share your thoughts, queries, or experiences with us in the comments below. By sharing our knowledge and insights, we can all work to make the Canadian freelancing landscape even more robust and resilient. Your voice matters and may serve as a guidance and inspiration for others.
Don't forget to share this piece with your friends, family, or anyone you think might benefit from it. Let's continue the conversation, together we can pave the path for a thriving Canadian freelance market.