A Complete Guide on How to Start Freelancing in Canada
Explore the intricacies of freelancing in Canada. From registration to managing taxes, and expanding your earnings, our guide provides extensive information to kick-start your freelance career.
What is freelancing, exactly? The word freelance was initially used in describing a medieval mercenary who would sell their fighting services to whichever lord or kingdom offered the best price; a "free lance" if you get the metaphor. Fast-forward to today, and freelancing refers to skilled workers who are not committed to long-term contracts with single employers. These are individuals who prefer a remote, flexible work model, who sell their expertise to the highest bidder.
Why should you consider freelancing, you ask? Is it that advantageous? Absolutely! In fact, more and more people are shifting towards freelancing in search of freedom and flexibility in their work engagements. Particularly in Canada, the trend is skyrocketing; a clear indication of its appeal.
Understanding the Canadian freelance market
The Canadian freelance market is a vibrant space bustling with talent and opportunity. Studies and statistics reveal a steady increase in the number of freelancers with an estimated 45-58% of the workforce expected to be freelance by 2025. This rise is not only attributed to the younger generations seeking work-life balance but also reflects the demand for freelance services across various industries.
While opportunities abound, the greatest demand currently exists in fields such as writing, design, marketing, and IT services. But don't let this limit your freelance ideas. The Canadian market is diverse and you never know which unique skill might capture attention! Furthermore, freelancing in Canada offers advantages such as a wide customer base, supportive programs for small businesses and relatively lower competition compared to other freelancing giants like the US and UK.
How to start freelancing in Canada
Want to know "how to start freelancing in Canada?" Your journey begins by identifying a skill you are great at, something that solves a problem for somebody else. Whatever your expertise - be it writing, graphic design, consultancy, it matters that this skill is not merely a hobby. You need to be proficient enough to render reliable and professional services to your prospective clients.
Once you have your skill ready, the next step is to sell it by marketing yourself. Having a personal brand is major. Create an online professional presence on platforms like LinkedIn, set up a blog, or use social media. Don't be shy about promoting your work and skills to prospective clients or to your existing networks.
Creating a portfolio and setting competitive rates for your services is equally important for your freelance business. Your portfolio should showcase your abilities and achievements. In terms of rates, research what others within your field are charging and find a balance between a fair rate for your services and what clients are willing to pay.
Remember, freelancing can be lonely sometimes, and that's why it's important to build a network. You need to mingle with like-minded people, attend webinars and workshops, or even seek a mentor in your field. These relationships may open doors to exciting opportunities.
To land freelance work, consider joining reliable freelance platforms. Sites like Upwork, Fiverr and Freelancer offer platforms where you can showcase your abilities and connect with potential clients. However, be careful with your commitments and always ensure clarity in your contracts and invoices. This way, you not only protect your work but also safeguard your earnings.
Legal aspects of freelancing in Canada
Freelancing offers incredible freedom, but of course, freedom has a price. It comes with additional responsibilities, such as complying with Canadian tax laws. As a freelancer, you'll need to understand tax deductions, HST/GST registration, and the requirement to file income tax returns, even when your freelance career is just a side gig.
You'll also require a keen understanding of Canadian business laws to ensure that your business operations remain compliant. It's also noteworthy that in the world of freelancing, healthcare benefits and insurance come out of your pocket. So, plan well and consider insurance coverage to protect your business, health, and financial well-being.
Managing and Growing Your Freelance Business
Managing your freelance business involves juggling multiple roles, from being your own CEO, CFO, sales and marketing manager, to an accountant, and office manager. On top of providing professional services to your clients, you need to track your financials, handle schedules and deadlines, set up meetings and, importantly, keep yourself motivated.
Growing your business requires client centricity. A happy client is often a repeat client, and can lead to referrals. Make sure you deliver quality work, remain professional, respect deadlines, and maintain open and effective communication. Building trust and credibility are essential to secure sustainable growth.
Additionally, take time to update your skills and keep abreast of trends and best practices within your domain. Continuous learning sets you apart in the ever-evolving freelance landscape.
Challenges of Freelancing and How to Overcome Them
Like anything worthwhile, freelancing comes with challenges. The fluctuating and sometimes unpredictable nature of income is a common challenge many freelancers battle. Adopting a method of savings and budgeting can help buffer against lean patches.
Sometimes, freelancers fall into isolation. The lack of social interaction that a traditional office provides can lead to loneliness. Fortunately, you can remedy this by joining co-working spaces and networking groups, attending seminars, volunteering, or simply having scheduled breaks to interact with friends and family.
Inspiring Success Stories
Let's consider examples of successful Canadian freelancers! Take Stephanie Ciccarelli, co-founder of Voices.com, a freelance voice-over marketplace with millions of users globally. Then there's Felix Hartmann, the 22-year-old founder of FundThis, turning down Silicon Valley investors to pursue a freelance career and successfully launching a million-dollar crowdfunding campaign.
These stories demonstrate that freelancing can be a lucrative and fulfilling career choice, given the dedication, hard work, and belief in your abilities.
Conclusion
Freelancing in Canada offers an exciting space with enormous opportunities. Despite the challenges, the freedom, flexibility, and potential financial rewards it offers make it worth considering. Take the plunge, apply the right strategies, and who knows? Your freelancer success story may be next!
Elevate Your Visibility, Win More Clients!
Crafted by Canadian freelancers, for Canadian freelancers. Join our thriving community today.
"Freel.ca transformed my freelance journey. As a web developer in Montreal, it's the best platform to showcase my skills and connect with top clients."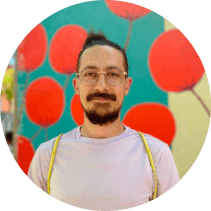 Julien Le Mee
Freelance Web Developer in Montreal
Similar freelancing resources