Guide to Remote Freelance Jobs in Canada
This comprehensive guide provides a valuable resource for finding the best remote freelancing opportunities in Canada and tips for successful freelancing.
Have you ever pondered the idea of making money without leaving the comfort of your home or picturing yourself writing up a business plan while sipping coffee at a tranquil lakeside cabin?
If that's the case, remote freelancing, especially in Canada, might just be your piece of pie. The rise of remote freelancing globally is dramatically reshaping work paradigms, and when it comes to remote freelancing opportunities in Canada, the scenario is particularly intriguing.
So, let's get down to the brass tacks of this exciting world of remote freelancing!
Definition of Key Concepts
Remote freelancing, to put it simply, involves professionals who aren't tied to any one employer but instead work on a project-by-project basis, executing their tasks from any location they please. From software development to writing, designing, and consulting, a wide array of opportunities abundantly populate the Canadian freelancing landscape.
The Landscape of Remote Freelancing in Canada
Believe it or not, as per the 2020 Statista report, over 59% of businesses in Canada have embraced remote freelancing, and the trend is only upward. The beauty? This trend covers a myriad of industries – tech, media, finance, you name it!
To put it in perspective, imagine having the freedom to work in your pyjamas, proofreading a manuscript for a publishing house in downtown Toronto, while you're snuggled up in your cabin, deep within the heart of Yukon.
Benefits of Remote Freelance Jobs in Canada
The allure of remote freelancing isn't just sparked by the pajama perk. The financial benefits, as it turns out, can be quite substantial. In addition to the estimated 20 to 30% in savings on commuting, meals, and wardrobe expenses, freelancers, on average, earn 45% more than those in traditional jobs.
Spiced with a work-life balance that emboldens flexibility, and an exposure to a broad spectrum of industry experience, it's not hard to see why the freelance market in Canada is all abuzz.
The Challenges of Remote Freelancing in Canada
Whilst freelancing offers a myriad of perks, it's not all roses. You could feel isolated from the lack of daily human interaction, and find it hard to stick to a consistent work schedule. Moreover, there's always the taxman lurking around the corner. Canadian freelancers, being self-employed, have to deal with some complex tax challenges.
Success Stories of Remote Freelancers in Canada
Sure, we've heard of the challenges, but let's not forget thousands of freelancers in Canada are thriving amidst all this. One noteworthy example is a freelance photographer from Vancouver, who, in his 2 years of remote freelancing, has managed to work with clients from around the world while traveling across Canada.
Another one is a software developer from Montreal. She not only experienced a 60% rise in her income but also managed to cut down her working hours by 30%. Lastly, let's not forget about the freelance writer based in Toronto who managed to carve a niche for himself in the densely competitive world of remote writing. He is now considered one of the top contributors to several international magazines.
Elevate Your Visibility, Win More Clients!
Crafted by Canadian freelancers, for Canadian freelancers. Join our thriving community today.
"Freel.ca transformed my freelance journey. As a web developer in Montreal, it's the best platform to showcase my skills and connect with top clients."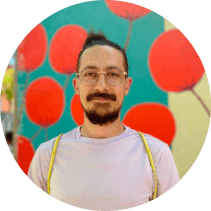 Julien Le Mee
Freelance Web Developer in Montreal
How to Find and Secure Remote Freelancing Opportunities in Canada
Finding and securing remote freelance jobs in Canada could be as simple as setting up an impressive profile on renowned platforms such as Upwork, Freelancer, or LinkedIn. The trick is to showcase your skills in the best light, and stick to a professional and succinct narrative. Having your proposals convey how you'll add value to the client's project can go a long way in helping you seal the deal.
How to Excel as a Remote Freelancer in Canada
In the freelancing realm, honing your productivity can be instrumental. Can you learn how to manage your time effectively, nurturing self-discipline? Building a robust professional network and constantly staying ahead of the curve can also play a pivotal role. And the challenges? Don't fret! With caution, patience, and a dab of perseverance, you'll soon be able to easily navigate through the initial hurdles that most freelancers face.
A Broad Vision for Future Freelancers in Canada
As the paradigm of the workforce continues to evolve in Canada, remote freelancing is projected to take an even more significant role. Economic trends suggest that the embrace of remote freelancers will rise as companies look to diversify their human resources across the globe, thereby decentralizing their operations.
The future appears to be a boon for freelancers in Canada as companies increasingly understand the value of this versatile workforce.
Legal and Tax Consideration for Freelancers in Canada
Freelancers in Canada need to familiarize themselves with several legal and tax components. They will need to register for a Business Number and possibly a Goods and Services Tax/Harmonized Sales Tax (GST/HST) account if their income exceeds the threshold. Comprehensive knowledge about income tax and sales tax processing is crucial to avoid penalties.
There are several resources available online, and it is often recommended to hire a bookkeeper or accountant for detailed assistance.
The Role of Community and Networking for Remote Freelancers
The value of a robust professional network is especially vital for freelancers. Good relationships with other freelancing professionals and organizations can lead to more employment opportunities. Regularly participating in freelancing forums, physical or virtual networking events, and maintaining an active LinkedIn presence will soften the isolation many freelancers endure.
Conclusion
Embracing remote freelancing in Canada could lead to a professional life bathed in flexibility, autonomy, and financial reward; however, it also requires self-discipline, networking, and understanding the legal-tax aspect.
While the road to becoming a successful remote freelancer has its share of hurdles, there are ways to overcome them and thrive in this new normal, transforming challenges into opportunities. So, if you are considering taking the leap, equip yourself with the necessary tools and dive into the exciting world of remote freelancing. You may be surprised at what you can achieve.
Elevate Your Visibility, Win More Clients!
Crafted by Canadian freelancers, for Canadian freelancers. Join our thriving community today.
"Freel.ca transformed my freelance journey. As a web developer in Montreal, it's the best platform to showcase my skills and connect with top clients."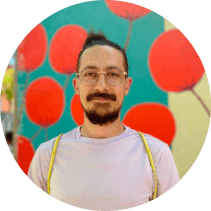 Julien Le Mee
Freelance Web Developer in Montreal
Similar freelancing resources