Harnessing the Power of Networking: Events and Conventions for Freelancers in Canada
This comprehensive guide encourages Canadian freelancers to leverage their potential through effective networking. Discover industry-specific conventions and events to expand your reach and build vital connections.
Imagine, you're a freelancer with a bag full of skills, ready to take on any challenge that life throws your way. But, you're missing out on one key ingredient to success - networking. Sounds familiar? It's true, networking is a powerful tool that goes beyond swapping business cards. It's about making meaningful connections that could propel your career to greater heights.
So, let's dive deep into why and how networking should be a non-negotiable aspect of every freelancer's career growth.
Understanding the Power of Networking
Networking is like fishing. Yes, you heard it right. You throw your line into the ocean of opportunities and hope to catch something big. For freelancers, networking is a door that leads to countless opportunities. Connecting with the right people can land you with your next big gig, referrals, partnerships or even long-term contracts.
Take Jane Smith for instance, a freelance graphic designer in Toronto. Jane's journey is a classic case of successful networking. She started off as an unknown entity in the huge freelance market.
Through networking in local conventions and online platforms, she connected with prospective clients, fellow designers and industry influencers. Today, Jane is one of the most sought-after freelancers in her field, with her calendar booked months in advance!
The Canadian Freelance Market Overview
Welcome to Canada, the land where freelancing is booming. According to recent studies, around 2.9 million Canadians are engaged in freelancing with roles spanning from writers, graphic designers, programmers, to marketing experts and consultants. This trend is taking the Canadian job market by storm, and it's networking that sits at the crux of this evolution.
Networking allows a freelancer to tap into new markets, gain strategic insights into industry trends and keep the cash flow consistent. Therefore, a strong network forms the backbone of freelancing in the land of the maple leaf.
Networking Through Events and Conventions
Now, where does one find this magical network? Well, events and conventions are the perfect hunting ground. From industry-specific meets to general freelancers' conventions, these platforms are ripe with potential clients, fellow freelancers and industry veterans. The key lies in maximizing these opportunities.
Canada is a hotspot for such events, including the Freelancer's Forum in Toronto and the Canadian Independent Contractor Conference in Ottawa. Attending these conventions gives you an opportunity to put a face to your skills and build authentic connections that go beyond just business transactions.
How to Harness the Power of Networking in Events and Conventions
Engaging in events and conventions doesn't mean walking around the room aimlessly while sipping on your cup of coffee. It's an art that involves preparation, a cheerful yet professional attitude and willingness to learn from others. A firm handshake, an honest smile and listening skills can clinch more deals than flashy business cards.
John Doe, a freelance copywriter, used these skills to transform his career. John attended numerous events, actively listening to industry leaders, connecting with fellow freelancers, and grasping every opportunity to learn. His example is a reminder that effective networking is merely about being your authentic self and showing genuine interest in others.
Challenges in Networking for Freelancers in Canada
Just like riding a bicycle, networking comes with its own set of challenges. Some find it intimidating to approach a room full of strangers, while others struggle to maintain connections. The key is to approach networking as a two-way street. You're not out there to take what you can and vanish, but to build long-term relationships.
In Canada, overcoming these challenges is easier than you think! The Canadian freelance community is known for its inclusive culture and willingness to support one another. So, put on your best professional attire, march into that convention and remember that every successful freelancer was once a beginner.
Networking Online in The Digital Age
The internet has made the world smaller and more accessible. Online platforms have emerged as potent tools to network from the comfort of your desk. Websites and apps like LinkedIn, Upwork, Freelancer, and Fiverr are revolutionizing how freelancers make contacts, collaborate, and share resources.
Participating actively in relevant forums, joining online communities, creating a compelling professional profile, and showcasing your work samples can all aid in cultivating a strong online presence for your freelance venture.
Matthew Taylor, a Canadian freelance web developer, has successfully harnessed the power of online networking. His strategic LinkedIn posts garnered attention from numerous tech firms. And his proactive involvement in coding communities not only helped in resolving his professional queries but also provided him with additional projects. His story reaffirms the significance of online networking in freelancing today.
The Ultimate Secret - Strengthening and Maintaining Connections
Yes, creating connections is crucial, but what's even more crucial is strengthening and maintaining them. Remember, your network is a living organism that needs care, nourishment, and regular attention. Always follow-up with contacts, celebrate their achievements, and share useful resources.
This shows that you value and respect the relationship. And, it's this reciprocity that makes networking a driving force behind a strong freelance career.
Overcoming Fear and Hesitation
Let's face it, networking can seem overwhelming. But, the reality is that networking happens everywhere; during your coffee break, at the local gym, or even in your social media interactions. Look at networking not as an intimidating formal exercise, but as a series of meaningful conversations that open up possibilities.
The Canadian freelance community is notably friendly and accommodating, making it the perfect environment to conquer your networking fears. Remember, it's okay to make some mistakes along the way. What matters most is the learning you gain from each interaction.
Conclusion
Networking, both offline and online, has proven to be an indispensable tool for freelancers. Whether it's a huge convention in Toronto or meeting potential clients over LinkedIn, each interaction is an avenue to showcase your talent, learn, and make business relationships. Remember, even the most successful freelancers had to start somewhere.
So, prepare, participate, persevere, and watch as networking unlocks new horizons in your freelance journey in Canada. The impact of networking is truly unbeatable - it not only strengthens your professional footing but also enriches you as an individual, endowing you with insights you might not have gained otherwise. Therefore, every freelance success story holds a powerful network as its backbone. Now, isn't it time to write yours?
Elevate Your Visibility, Win More Clients!
Crafted by Canadian freelancers, for Canadian freelancers. Join our thriving community today.
"Freel.ca transformed my freelance journey. As a web developer in Montreal, it's the best platform to showcase my skills and connect with top clients."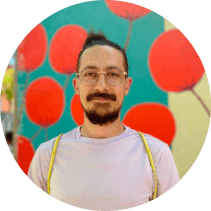 Julien Le Mee
Freelance Web Developer in Montreal
Similar freelancing resources