Canadian Freelancing Platforms: Which One is Right for You? - Complete Guide
Whether you're a freelancer seeking clients or a company needing assistance, our guide will help you navigate through the best Canadian freelancing platforms. Explore to find what works best for you.
Hey, fellow gig-economy enthusiast! If you've found your way here, I'm guessing you're either on the lookout for the best platform to start your freelancing journey in Canada or, perhaps, seeking a change from your current platform? The rapid growth of the freelancing industry in the Great White North calls for a comprehensive guide like this. Let's dive into it!
Why Freelancers Are Thriving in Canada
Isn't it amazing how the Canadian freelancing community is booming right now? More and more talented individuals are ditching the traditional 9-5 grind in favor of the flexible, diverse, and often more lucrative world of freelancing. And why not?
The advent of the digital age, coupled with the recent shift towards remote work (thanks to you-know-what global situations), has made freelancing a very attractive option.
But what's the catch? You've got to be on the right platform to make the most of it.
Features to Consider in a Freelancing Platform
So, before we deep dive into the specifics of each platform, let's get our priorities straight. What makes a freelancing platform worthy of our time (and skills)?
User-friendly interface: Ever tried navigating a maze without a map? A convoluted platform can feel just like that.
Variety of projects: Variety is the spice of freelancing life, right?
Payment protection: Because who wants to work hard and get stood up by a client?
Community support: Freelancing can get lonely; having a supportive community makes all the difference.
Do these resonate with you? If yes, keep reading!
Top Freelancing Platforms Popular in Canada
Got your coffee ready? Here comes the juicy bit!
Upwork
The Granddaddy of Freelancing.
Upwork boasts a vast number of projects and an impressive array of skills on offer. Whether you're a graphic designer or a data scientist, there's something here for you.
Pros? A wide pool of clients and a reliable payment protection system.
Cons? The fees can be a tad high, and competition fierce.
Freelancer.ca
The Homegrown Hero.
The Canadian version of the international giant, Freelancer.com, offers a great mix of local and global projects.
Pros? Opportunities to work with Canadian businesses and, potentially, better communication given similar time zones.
Cons? Like Upwork, the competition can be stiff.
Toptal
The Elite Club.
Toptal prides itself on hosting the top 3% of freelance talent. Think you've got what it takes?
Pros? High-paying clients and less competition.
Cons? The screening process is rigorous, and not everyone makes the cut.
Guru
The Dark Horse.
Guru might not be as big as some others, but its user-friendly dashboard and workroom make project management a breeze.
Pros? Fantastic collaboration tools and the ability to create long-term connections.
Cons? Smaller client pool than some of the bigger players.
Local Solo
The Unsung Hero.
Exclusively for Canadian freelancers, Local Solo focuses on local projects.
Pros? An emphasis on Canadian clientele can mean more relatable projects.
Cons? Limited to Canadian opportunities.
Emerging Freelancing Platforms to Watch in Canada
Stay ahead of the curve, folks! There's always something new on the horizon. New platforms like [Insert 2-3 emerging platforms] are making waves with unique features tailored to the Canadian market. They're like the shiny new toys in the freelancing world. Worth a look, eh?
Tips for Succeeding on Canadian Freelancing Platforms
Alright, so building a killer profile is key. Think of it as your virtual handshake. First impressions, am I right?
Set competitive rates, but don't undersell yourself. Remember, quality has its price.
Engage effectively with clients. Maybe slip in a friendly "How's it going, eh?" now and then for that authentic Canadian touch.
And, here's a pro-tip: Keeping tabs on local business trends can give you a leg up in understanding what Canadian clients really want.
Conclusion
Well, we've reached the end of this maple-syrup-sweet journey through the world of freelancing in Canada. Crazy how much there is to unpack, right? Remember, like finding that perfect poutine in a sea of options, it's all about finding the platform that fits your needs just right.
Whether you're looking for diverse international clients or keen on sticking to local projects, there's a platform out there with your name on it. The beauty of freelancing is that you get to chart your own course.
Elevate Your Visibility, Win More Clients!
Crafted by Canadian freelancers, for Canadian freelancers. Join our thriving community today.
"Freel.ca transformed my freelance journey. As a web developer in Montreal, it's the best platform to showcase my skills and connect with top clients."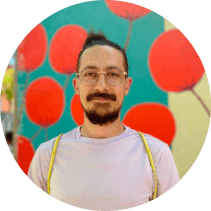 Julien Le Mee
Freelance Web Developer in Montreal
Similar freelancing resources