Social Media Strategist | Marketing & Communication Maven 🍏
With 5 transformative years in the digital domain, I've deftly navigated the realms of Social Media Management, Food Studies, and Marketing & Communication. My ardor for food studies empowers me to curate bespoke social media strategies for the F&B industry, ensuring each culinary tale is narrated with zest and authenticity.
Blending the intricate art and science of food with the dynamic tapestry of digital marketing, I've become a go-to expert for brands keen on serving both palate and digital appetites. My narratives are not just stories; they are experiences, brewed with a meticulous balance of knowledge, creativity, and market insights.
Whether you're an emerging food-tech venture, an iconic F&B establishment, or on the lookout for a digital maestro who can weave gastronomic tales like no other, I'm your person.
Let's connect and cook up some digital wonders together!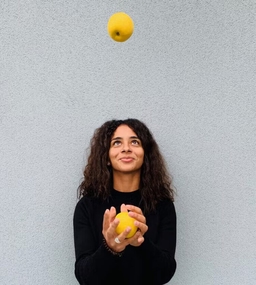 Offer an assignment
Key informations
---
Social Media Marketing
Communication
Community Management
---