The Ultimate Guide to Becoming a Freelance Sound Designer
Ready to jump into the exciting, creative world of freelance sound design? Whether you're a newbie or a seasoned pro, our comprehensive guide will equip you with all the information you need to succeed.
Join Canada's Premier Freelance Marketplace



Showcase Your Expertise
Highlight your skills where leading brands look for talent.
Display Your Talent
Discover Professional Talent
Find the perfect freelancer for your project needs, effortlessly.
Find Freelancers Now
Don't just take our words. Over 1000+ people trust us.
"Freel.ca has been a solid spot for finding steady front-end gigs that fit my freelance lifestyle perfectly."
Julien Le Mee
Full Stack Developer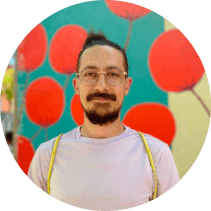 "It has been a game-changer for my freelance career as a Community Manager, providing a steady stream of engaging projects and a vibrant community to grow with."
Angele Eguienta
Community Manager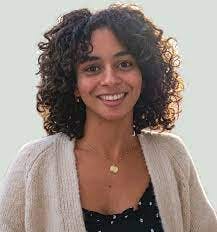 "Freel has been instrumental in connecting me with a diverse range of freelance missions, leading to exciting opportunities and substantial growth in my career."
Victor Prêté
Back-end Developer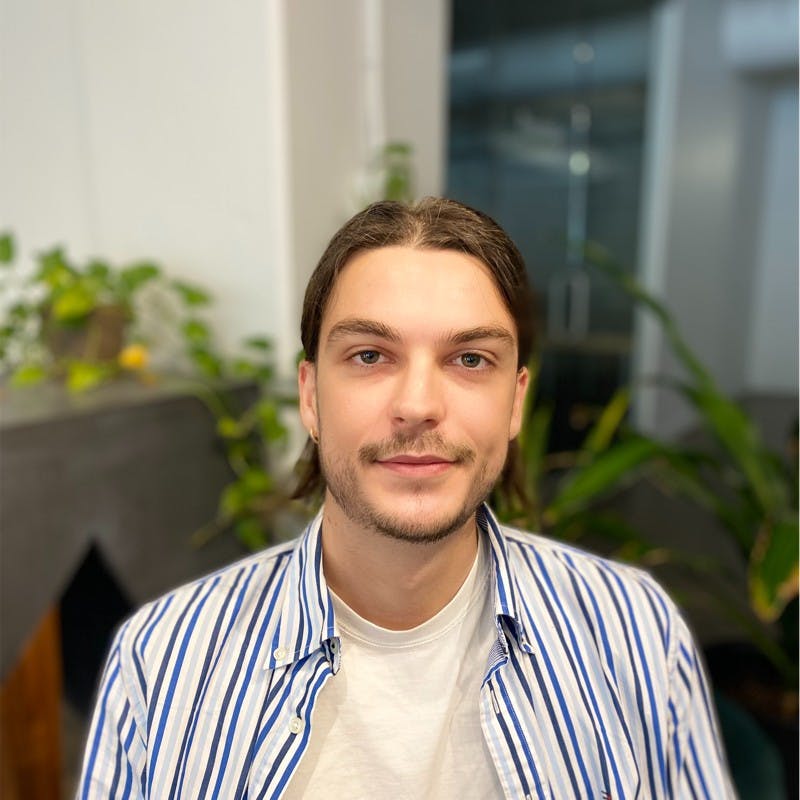 Picture this: You're sitting in a darkened theater, watching a tense scene unfold on the big screen. There's eerie silence for a moment, and then suddenly—a crash, a scream, or maybe the soft whisper of wind. All these sounds creating an ambiance? They're the work of a sound designer. Now, what if I told you that in today's world, you could be doing all of that exciting, creative work from the comfort of your home or personal studio?
Welcome to the world of freelance sound designers. This article will unravel everything you need to know about diving into this career. Ready? Let's get started.
Why freelance?
Why would someone opt for freelancing when they could get a stable 9-5 job? Flexibility is a significant factor. Imagine not having to wake up to the shrill sound of an alarm clock but rather starting your day when you're most creative—be it the crack of dawn or the middle of the night.
Variety is another appealing aspect; today, you might be working on an indie film, and tomorrow, an exciting video game project lands in your inbox. Plus, the continuous stream of different projects helps you build a diverse skill set. Sounds like a dream, doesn't it?
Scope for freelance sound designers
So where can your talents be used? Let's break it down:
Film and Television: From Hollywood blockbusters to indie gems, sound is a pivotal part of storytelling.
Video Games: Ever noticed the 'thud' when a character jumps or the 'clang' of a sword? That's sound design.
Advertising and Commercials: A catchy jingle or a well-placed sound effect can make a brand memorable.
Music Production: From adding effects to refining tracks, your role can make or break a song.
Podcasts and Audiobooks: The subtle music and sound effects you add can make a story come alive in a listener's imagination.
Qualifications and skills needed
Are you wondering if you need a specialized degree or certificate? While formal education like a Bachelor's or Master's in Sound Engineering can give you a solid foundation, many successful freelance sound designers are self-taught. The key is to be proficient in sound-editing software like Pro Tools, Ableton Live, or Adobe Audition.
But what about soft skills? Communication is crucial; after all, you'll be translating a client's vision into auditory reality. Time management is another must-have, especially when juggling multiple projects.
Finding work as a freelance sound designer
Portfolio creation
Think of your portfolio as your calling card. It should showcase your best work and reflect your style. Websites like Behance or even a personalized website can serve as a great platform.
Networking
Ever heard of the phrase, It's not what you know, but who you know? Get active on LinkedIn, attend industry events (even virtually), and don't shy away from online forums like Reddit or specialized sound design communities.
Freelancing websites
Sites like Upwork or Fiverr can be a good starting point. However, remember that you'll be competing against others, often on price.
Cold emailing/cold calling
Sometimes, the direct approach is the best. Research companies or individuals who might need your services and reach out. Keep it professional but don't be afraid to show a bit of personality.
Elevate Your Visibility, Win More Clients!
Crafted by Canadian freelancers, for Canadian freelancers. Join our thriving community today.
Freel.ca transformed my freelance journey. As a web developer in Montreal, it's the best platform to showcase my skills and connect with top clients.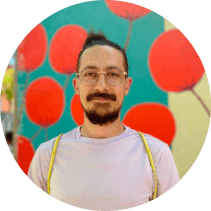 Julien Le Mee
Freelance Web Developer in Montreal
---
Setting your rates
This can be a tricky one. Should you charge per hour or per project? Consider factors like the complexity of the project, your skill level, and market rates. Sometimes, negotiating a bit can land you a better deal, but know your worth and don't undersell yourself.
Legal aspects to consider
Contracts are your best friends. They protect both you and the client, outlining project scope, payment terms, and timelines. Don't forget about invoicing and keep tabs on your earnings for tax purposes.
Best practices for freelance sound designers
Staying updated is the name of the game. New software? Learn it. New technique? Master it. Also, don't underestimate the power of a satisfied client; good reviews and word-of-mouth can be more beneficial than any advertising.
Challenges faced by freelance sound designers
Freelancing isn't all roses. Irregular income can be stressful. The absence of benefits like health insurance is another drawback. And let's not forget, maintaining a work-life balance when your home is also your workplace is easier said than done.
Why freelance?
Alright, let's dive deeper into the Why Freelance? Question. I mean, who doesn't love the idea of being their own boss, right? As a freelance sound designer, you get to set your own deadlines (within reason and client expectations, of course). If you've ever been stuck in a cubicle, yearning for just a pinch of sunlight or a whiff of fresh air, then you'll appreciate this liberty.
But let's not get carried away; freelancing isn't an extended vacation. You're trading the security of a regular paycheck for the freedom to choose your work and environment. You'll be responsible for tracking your projects, dealing with clients, and oh, did I mention the administrative tasks? You'll soon be best friends with invoices, taxes, and contracts.
Scope for freelance sound designers
With the growing impact of digital media, there's more demand for sound design across the board. It's not just limited to entertainment; businesses are using sound in innovative ways for marketing and branding.
Ever heard of sonic branding? Companies like Netflix and Apple have their unique sounds that you can identify blindfolded. As a freelance sound designer, these types of projects could be in your wheelhouse. How cool would it be to create the next iconic audio logo?
Qualifications and skills needed
Besides technical prowess and soft skills, there's another trait that can set you apart: curiosity. Technology in the field of sound design is always evolving. You remember the first time you opened a sound-editing software, right? All those buttons and sliders could easily intimidate anyone. But the more you explored, the better you got. That quest for knowledge should never stop.
Finding work as a freelance sound designer
While websites and networking are good places to start, don't underestimate the power of social media. Platforms like Instagram and Twitter aren't just for selfies and food pics; they can be invaluable marketing tools. Think about sharing behind-the-scenes footage of your work process, or snippets of your finished projects. It's an excellent way to show your skills in a more dynamic way.
How about testimonials?
If a picture is worth a thousand words, a good review must be worth ten thousand. It builds trust and can often be the deciding factor for a potential client. Make it a habit to ask for testimonials and display them prominently on your portfolio site or social media.
Legal aspects to consider
Okay, let's talk about the elephant in the room: taxes. No one likes them, but they're as unavoidable as a catchy jingle stuck in your head. Depending on where you're located, you might have to deal with several tax considerations as a freelancer. Don't forget about deductions! Equipment, software subscriptions, and even a portion of your home utility bills might be deductible if you're working from home.
Challenges faced by freelance sound designers
Being a freelancer means you'll probably be working alone most of the time. While this can be liberating, it can also lead to feelings of isolation. Make sure to carve out time for social activities or even just a walk outside.
It's easy to get so engrossed in your work that you forget the world exists. But trust me, a little fresh air can do wonders for your creativity.
Conclusion
So there we have it—a comprehensive guide to stepping into the world of freelance sound design. From the possibilities to the pitfalls, from setting your rates to doing your taxes, we've covered it all.
But this is just the tip of the iceberg. The real adventure begins when you take that first step: whether it's creating your portfolio, sending out that first cold email, or simply signing up for a sound design course.
So what's stopping you? The world is always in need of creative minds to add that special 'oomph' to our auditory experiences. If you're passionate about sound design, there's a freelance career waiting for you to shape it. All it takes is that first step. Are you ready to take it? If you have questions or would like to share your freelance journey, let's get this conversation going. Your insights could be the nudge someone else needs to start their own freelance journey.
Frequently asked questions
Have a different question and can't find the answer you're looking for? Reach out to our support team by
sending us an email and we'll get back to you as soon as we can.
Join Canada's Premier Freelance Marketplace



Showcase Your Expertise
Highlight your skills where leading brands look for talent.
Display Your Talent
Discover Professional Talent
Find the perfect freelancer for your project needs, effortlessly.
Find Freelancers Now
Similar freelancing resources
Join Canada's Premier Freelance Marketplace