Unleashing Canada's Top Freelance Platforms
A comprehensive guide helping you navigate and secure opportunities through the best freelance platforms in Canada to thrive in the gig economy.
Did you know we're living in the age of the 'gig economy'? Freelancing is defining the lifestyles, career paths, and future of work for millions. And freelance platforms are serving as a conduit for this transition.
Understanding freelance platforms
Before the life of the digital nomad became the "new normal,", freelancers battled with the challenges of finding a steady work stream, securing payments, and maintaining relationships with clients. Enter freelance platforms - online stages where freelancers and clients can connect, collaborate and complete transactions. Freelance platforms have become pivotal for freelancers, businesses, and recruiters by offering an organized and secure forum that kicks off collaboration on a global scale.
The rise of freelancing in Canada
Did you ever think that the rise in freelance work in Canada was all down to technology and millennial's passion for flexibility? Well, you're spot on! The freelance revolution in Canada has seen a shift in how people value work-life balance, leading to a surge in demand for remote and flexible, project-based talent.
Top freelance platforms in Canada
Canada has embraced this shift towards flexible working. As such, a multitude of freelance platforms have emerged, becoming hotspots for talent and talent seekers alike. Here are Canada's top freelance platforms:
Upwork: Upwork markets itself as the world's top freelancing website. With jobs that range across writing, designing to administrative work, Upwork seems to have it all!
Fiverr: Known for its unique structure where freelancers post the services they offer, Fiverr has become a go-to for creative freelancers.
Freelancer: This platform positions itself as the ultimate playground for businesses looking for freelancers who have a knack for anything from writing to programming.
Toptal: A unique platform that claims to house the top 3% of freelance talent. If you're looking for an elite group of freelancers, this is the place!
Guru: With its simple and user-friendly features, Guru aims to simplify the process of hiring and working with a freelancer.
Deep dive: Features of Canada's Top Freelance platforms
Now that we've walked you through the top platforms, it's time to further explore some unique features. Upwork, for instance, has an in-built work diary that records the freelancer's work.
Fiverr, on the other hand, allows for packages to be created for offering services. Identifying the unique features of these platforms and leveraging them can increase success rates for both companies and freelancers. So, what works for you? Traditional hourly pay like Upwork or project-based like Fiverr?
Advantages of using online freelance platforms in Canada
You may be wondering, "What's the big deal about these platforms?" Here's the thing: These platforms don't just break geographic barriers, they also offer a wide range of projects. Imagine sitting in Toronto and collaborating on a project based in Vancouver. Isn't that exciting? Moreover, these platforms provide freelancers with access to the international market, increasing their exposure and augmenting their professional development.
Challenges facing freelancing in Canada
However, it's not all rosy in the world of freelancing. Issues surrounding job security and payment protection are major challenges facing freelancers. While most platforms have payment protection mechanisms in place, problems can arise if a project isn't fully completed or a client is unsatisfied.
Freelance work can also be inconsistent, with periods of feast and famine.
Despite these challenges, freelancing continues to gain traction in Canada. It instills a sense of independence, flexibility, and autonomy that a traditional 9-5 job can rarely offer. Whether you're a freelancer or a business, embracing this new way of work can lead to unexplored opportunities and untapped potential. Now, isn't that a prospect that excites you?
The Future of Freelancing in Canada
Given its exponential growth over the past few years, the trajectory of freelancing in Canada promises a fascinating future. While it's true that professionals across industries are bidding adieu to conventional work arrangements, this doesn't mean traditional employment is becoming obsolete. Instead, we're evolving towards a more hybrid model of work – a mix of freelance and conventional employment.
Future advancements in technology would only make freelancing more accessible, especially in areas like artificial intelligence, virtual reality and blockchain. For instance, AI could enhance the matching process between freelancers and potential clients, improving the precision and speed of the talent hunt.
On the other hand, blockchain technology could create an immutable record of a freelancer's qualifications, work experience, and skills, saving time and effort for verification.
Concluding Remarks: Embrace the Change
The world of freelancing is vibrant, and with Canada's warm embrace of the gig economy coupled with the continuous technological advancements, the future holds a vast spectrum of possibilities. As a freelancer, adaptability, continuous learning, and up-skilling are the ways forward.
For clients, tapping into versatile talent through freelance platforms and harnessing global expertise will be pivotal to your business success. Acknowledging this changing landscape and embracing technology will be the cornerstone of thriving in this ever-evolving environment.
Freelance platforms facilitate alignment between the needs of the modern workforce and businesses. Investing time and effort on such platforms will open avenues not only for remote work but also for a rich, diversified, and global network that traditional employment may not consistently offer.
Regardless of whether you're a seasoned freelancer or a business owner looking forward to hiring your first remote talent, embrace these changes and the benefits they offer. Remember, with the rising trend of freelancing and the ensuing digital revolution, your next best career or hire is just a platform away.
As freelancers begin to constitute a significant part of the economy in Canada, the landscape of work as we know it is being transformed. The job market is in a state of flux, and those who adapt quickly will be the ones who thrive in the new work order that is just around the corner. So gear up, because the freelance revolution in Canada is here to stay!
Elevate Your Visibility, Win More Clients!
Crafted by Canadian freelancers, for Canadian freelancers. Join our thriving community today.
"Freel.ca transformed my freelance journey. As a web developer in Montreal, it's the best platform to showcase my skills and connect with top clients."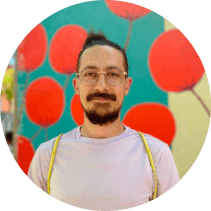 Julien Le Mee
Freelance Web Developer in Montreal
Similar freelancing resources