Freelance Work Permit in Canada for Foreigners: Your Ultimate Guide
A comprehensive resource designed specifically for foreigners seeking to freelance in Canada. This guide covers every aspect of acquiring a freelance work permit, ensuring a smooth transition to your new professional environment.
So, you've decided to strike out on your own and tackle the exhilarating world of freelance work? That's one brave step! But wait, you're thinking of doing so in Canada and you're not a local? Now that's a whole other game. This article is designed with you in mind, outlined to guide you through obtaining a freelance work permit in Canada for foreigners.
A work permit that's not just a ticket to a job but a passport to infinite opportunities in a country renowned for its expanding market and diverse job pool.
Understanding the Canadian Job Market
Firstly, let's take a quick tour of the job market in Canada, shall we? It's a market teeming with opportunities and versatility. With its ever-growing tech, film, and media industries, Canada has opened its arms wide to freelancers across the globe. But here's the catch, as a foreigner, you're required to have a work permit regardless of your field of freelancing.
Why, you ask? It's simple, to make the playing field fair and ensure every worker's rights and obligations are balanced.
Process of Obtaining a Freelance Work Permit in Canada
And now, onto the nitty-gritty - the process of applying for a freelance work permit in Canada. The eligibility criteria varies largely based on factors like nationality, skills, and the type of work you intend to do. To navigate the maze of paperwork, one needs to be armed with the right documents such as your identification, proof of skills, and sometimes even references.
Still with me? Here's the golden path in the labyrinth - a step-by-step guide to the application process:
Determine if a work permit is needed for the type of freelance work planned.
Ensure you meet the eligibility requirements.
Gather all requisite documents.
Submit application online or via paper.
Pay the application fees.
Send your application to the nearest visa application center.
Opportunities for Freelance Work in Canada
With the formalities out of the way, let's dive right into what awaits you. The Canadian market is ripe with opportunities for freelancers. Whether it's graphic designing in the vibrant world of media or coding in the bustling tech industry, the sky's the limit. And it's not just about the jobs, it's also about the stories of success that act as beacons of inspiration.
Remember, the digital world is your oyster. Various job platforms, both local and international, can serve as potent allies in your freelance journey, connecting you with potential clients in Canada.
Challenges and Solutions in Obtaining the Freelance Work Permit
But let's not sugarcoat things, there can be bumps on this road. Challenges for foreigners can range from visa processing delays to understanding the requirements. Here's a pro-tip, 'Preparation and patience are the key.' Equip yourself with as much knowledge about the process and stay patient, knowing that quality takes time.
Legalities Involved in Freelance Work
And while exploring your opportunities, don't forget about your rights and responsibilities as a freelance worker in Canada. It's important to understand your obligations under the Canadian work laws, including the provision of specific services, payment terms, and settling disputes. Keeping these laws in mind ensures not only your success but the overall health of the freelance industry as well.
The Impacts of COVID-19 on Freelance Work Permits
But no discussion about work today can ignore the colossal elephant in the room - COVID-19. The pandemic has undeniably affected the application process, but Canada has made significant adjustments to support foreign freelance workers. Necessity, as they say, is the mother of invention and this situation is no different - paving the way for a more dynamic and flexible system.
Conclusion
In conclusion, Canada opens up a whole world of opportunity for freelance workers globally. It's a golden chance not just to further your career but also to learn, grow, and contribute to the country's economic development. Hence, the journey to get a freelance work permit in Canada may seem intimidating, but the rewards can far outweigh the initial challenges.
It opens the gateway to unending prospects, unrivaled work-life balance, and an opportunity to participate in an ever-growing freelance community.
While the process may appear daunting, remember it's a structured one. If you carefully follow the steps mentioned above and ensure all prerequisites are met, you will be well on your way to becoming a freelance worker in Canada. A journey that, although it requires patience and diligence, promises to be empowering and fruitful.
Yes, the process is demanding, and the paperwork can feel overwhelming. But what comes out of it? A world teeming with opportunities, independence, and a sense of accomplishment like no other. Canada, with its rich resources and diverse culture, is a fertile ground waiting to be explored by talented individuals globally. The thriving job market, paired with strict work laws protecting worker's rights, makes for an environment where you can grow both professionally and personally.
Are you ready to take the plunge? You've made the incredible decision to consider freelancing in Canada, and now it's time to put your plan into action. Start by researching more about the exact requirements and documentation required for your specific type of work. Check out the official Canadian government site for information on work permits, and consider reaching out to consultancies that specialize in immigration services.
Reach out to fellow freelancers who have made the journey, find mentors and join forums. Remember, this is your journey to carve. Apply for that work permit, and join the ranks of a growing network of freelancers reaping the benefits of working in Canada.
This is your moment, your new journey. Don't let the mundanity of paperwork hold you back from the rewarding career that awaits you. Take that step towards your dream, and remember, the world of freelance work in Canada is ready and waiting to welcome you!
Elevate Your Visibility, Win More Clients!
Crafted by Canadian freelancers, for Canadian freelancers. Join our thriving community today.
"Freel.ca transformed my freelance journey. As a web developer in Montreal, it's the best platform to showcase my skills and connect with top clients."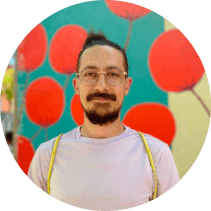 Julien Le Mee
Freelance Web Developer in Montreal
Similar freelancing resources